10 Best Corporate Gift Ideas for Holidays- Make your Employees smile today
With the new year having arrived, we are certain that you as an employer sure do feel the need of gifting something remarkable to your employees and co-workers. Gifting is a wonderful approach to establishing a healthy connection, and a positive work environment for your employee. With the promise of a happier new year, wouldn't it be wonderful if you could make your employees' holidays special by giving them something valuable?
Holiday Gifts for Employees Ideas
When choosing a gift, we know how tiresome it can be. Don't worry, we got your back! In this article, we have curated some of the best corporate holiday gifts for employees. Pick the ones you like and make your employees' holidays special.
Noice-cancelling Headphones
Noice-cancelling headphone is a wonderful idea for a suitable holiday gift. Keeping all the disturbance at bay, a noise-cancelling earphone will give you the best music experience. If you are on a holiday, spending your time at a beach and would want to completely indulge yourself in the beauty of the moment, then these earphones would be the perfect choice of gift for you. 
Wouldn't you absolutely love it if you could enjoy your coffee hot, no matter the place and the time? A heated coffee mug is an excellent holiday corporate gift idea. You can find smart heated coffee mugs which are controlled by apps. 
On your smartphone, you can just set the temperature of the cup and the type of beverage that you have chosen, and your hot coffee is ready! Yes, it is as simple as that. No need to warm your coffee over and over again. Drink wherever and whenever you want. These mugs come with a charging coaster which maintains the temperature for 80-90 minutes. 
Stainless steel, Insulated Water Bottles
Drinking enough water is of great importance when it comes to your health and well-being. Why use plastic water bottles when you can find a much better eco-friendly alternative? Hydro Flask water bottles are made of stainless steel and double-walled vacuum insulation which maintains the temperature of water for a longer duration.
From trolley cases and duffle bags to backpacks and suitcases, travel bags are the perfect holiday gift idea for your employee. Gifting a quality luxury travel bag will certainly add essence to your employee's vacation experience. 
Camera Lens Kit for Phone
Now any smartphone user can turn into a professional photographer. This unique gift set consists of three different lenses which will offer the photographer three different experiences. All of these lenses come in a custom case and can be used with smartphones including iPhone and Android.
Holiday Gifts for Remote Employees
The remote work culture is becoming quite popular and it is here to stay. Since the pandemic, many companies have shifted their focus to the hybrid work system. With more companies offering work-from-home options, it is becoming important to consider ways of increasing remote employee work management. 
Here's a list of the 5 best holiday gift ideas for remote employees. 
These green babies are beautiful symbolism of life and growth. Wouldn't it be amazing to experience a baby plant grow to fully mature foliage? Plants are excellent holiday gift options. Just the sight of the greens brings about a sense of gratification and tranquillity. 
A beautiful plant-set-up gift box can be presented. This kit will contain all the necessary materials for potting a plant and taking care of its growth. 
A high-quality webcam could be just the thing that your employee needs. Nowadays, due to virtual work mode, there's frequent use of zoom, google meet and other online video conferencing platforms. High-quality webcams are meant for giving you the best online streaming experience without a lag. 
The best way to improve connection and communication with your work-from-employee is through fun and engaging online games. Not only will these games engage your employees, but they will also improve virtual team-building quality and interactive skills. Games are great stress-busters. Your remote employee would love a chill time now and then to help break the monotony of staying home and working. 
Some of the best online game themes for remote employees can be murder mysteries, speed races and guided meditations.
When you have to sit for 8 hours at a stretch, then an ergonomic desk chair is the first thing that should be on the priority list. You wouldn't want to upset your back and joints? You can gift your employee a fancy and comfortable desk chair which gives good lumbar support and allows unobstructed blood flow with a mesh backing.
When you are unsure, then virtual gift cards are your saviours. Let your employee decide what they would like the most. One way you can go about this is by partnering with external companies that would design a reward system for your employee. Through these reward systems, your employee can earn gift points and redeem their digital gift cards. 
Employee engagement is of grave importance when it comes to maintaining the success rate and reputation of your company. Gifting your employees on special occasions is a wonderful way of showing them that they are valued and their contributions to the organization are recognized. 
Make your employees' holidays special this time and put a smile on their faces.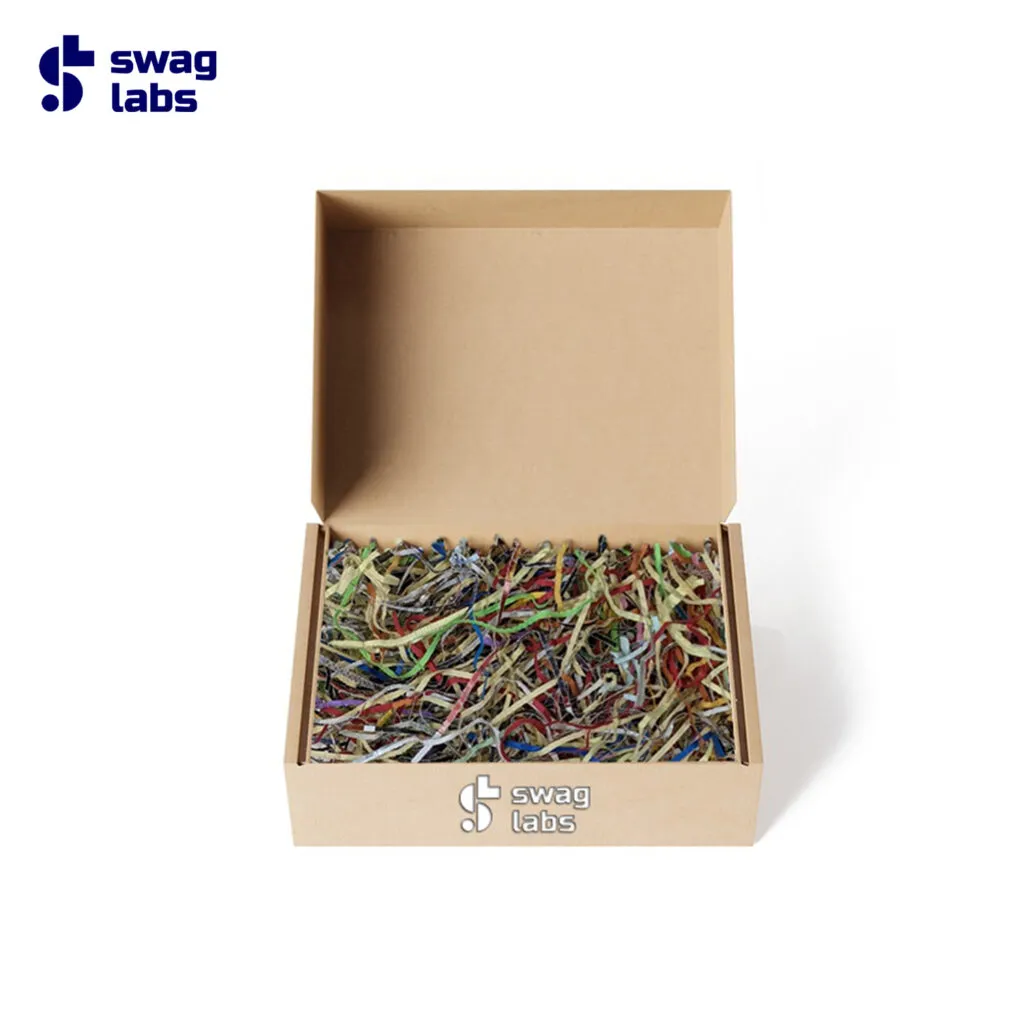 Frills Shreaded Multicolor Paper