What are Reward Strategies and How to Develop One?- A Comprehensive Guide
Most of us might have often encountered the term "reward strategy". So what is a reward strategy? 
By reward strategy, we mean planning and executing reward policies and practices that would support your organisation's cause, thus providing an operative workforce where the employees would feel motivated to invest their time and energy.
Importance of Reward Strategies
Why do you think a company needs reward strategies? Who doesn't want their employees to give their best to the company? Every employee wants a stable and healthy work environment, where they find the drive and the motivation to perform well and try out new ideas for the betterment of the organization. Every employee wants to feel appreciated for the efforts they are putting in. 
A well-planned and implemented reward strategy will ensure that your employee feels motivated and appreciated. With benefits, pays and bonuses, an organization can champion loyalty among the employees. Effective reward strategies will make your employee stir up their spirit, and encourage them to bring the best they have, thus resulting in organizational success. A work environment where your employee feels content and rewarded will naturally inspire their retention, and welcome new talented minds.
What are the Four Types of Reward Systems?
As we have discussed before, a constructive reward system aims at employee satisfaction. When an employee feels positive about their work environment, they will give their best in return. A reward system will ensure your organization's good reputation and success. 
Below are the top four reward options which can be implemented for the betterment of your organization:
Monetary rewards are one of the most popular reward options that have been implemented by several organizations. A monetary reward includes bonuses. Bonus is the compensation money that an organization gives to an employee in addition to the employee's specified base salary. 
You can give out bonuses either at the end of the year or twice a year, with a six months gap. A bonus is something that your employee will eagerly look forward to, thus performing well and contributing something fruitful to the company. 
Other than bonuses, there are monetary rewards which you can use as an employer for your employee: 
Additional time off (paid)

Profit sharing plans

Tuition reimbursement 

Stock options
Many employees just might prefer perks over money as a bonus. In that case, a non-monetary reward is just the thing that will motivate them. For instance, you can gift the top performer of the year one or more additional benefits. These reward strategies will inspire your employees to give their best, increase productivity within the team, and ultimately will lead to company success.
Here are some types of non-monetary rewards: 
Chances to leave work early 

Remote work option

Catered lunches

Flexible working hours 
Assistance reward strategy is yet another reward option which can benefit your employee on a larger scale. An assistance reward system involves providing benefits to your employee which will ensure a 1. Good work-life balance and 2. Mental and physical wellness. 
Examples of Assistance Reward Programs: 
Mental health professionals performing on-site visits

Informational sessions on how to manage stress, anguish and other similar challenges

Offering discounts on health services like gym, spa, or doctor visits. 
The simplest yet one of the most effective ways of rewarding your employees is by giving them recognition. Share your employee's achievements and performance with the rest of the team as this would make your employee feel appreciated, thus giving them the utmost motivation to give their best to your organization. 
You can have an employee of the month celebration or organize an end-of-the-year award ceremony, honouring the top performer. Not only will this boost your employee's confidence and morale, but they will also feel delighted to java work for the company. Your employee will feel appreciated enough and would love to give more to the company. 
How do you Develop a Reward Strategy?
Below, is our recommended approach for developing an effective reward strategy. Dig in to learn in detail how to design and implement a reward strategy. 
Assess your already existing reward strategy

: Audit the existing reward and compensation strategies of your organisation. See how the strategy is performing and what new you can add to it. 

Get feedback from employees

: Employees are the best feedback providers. Firstly, carry out a survey and note what does and doesn't attract or benefit your employees. You'll be surprised to see the amount of information flowing in. Use the information to thoroughly design a reward strategy. 
Pay keen attention to exit interviews, as employees then would give you honest feedback on the compensation strategies of the company. Take those into account. 
Thorough Market Research:

Meticulous market research will gift you with a plethora of useful information on what's the market trend now. It will help you understand what strategies are your competitors implementing to retain employees and ensure a positive workforce. 

Analyze the Data:

Analyze the data that you have collected from market research, and feedback. Identify the areas that deserve improvement. Compare your goals and see if they match your organization's visions and objectives. 

Formulate the Strategy Document:

Your strategy document shall encompass goals and plans which would align with your company's objective and be balanced, and flexible. Give your employees the option to switch to decide which reward option suits their needs the best. 

Develop a Proper Communication Plan

: A proper communication plan is important when it comes to introducing a new or revised strategy to the employees of your organization. After announcing new strategies, conduct webinars and meetings so that your employees have a clear understanding of the policies and can raise questions and clear doubts. 

Analyze the Impact:

Measure the expenditure and analyze if the reward system is having a positive impact on the employees, the performance and the culture of your company. 
With the use of Net Promoter Score (NPS), you can calculate and compare the results before and after the total reward system was implemented. Ask your employees for feedback.
Difference between Total Rewards and Total Compensation
Although many people use the terms 'total rewards' and 'total compensation' interchangeably, they have entirely different definitions. Let's have a look at the key differences between 'Total Compensation' and 'Total Rewards'.
Category

Total Rewards

Total Compensation 

What it Constitutes?

Total Compensation+benefits like providing a window of opportunities for personal growth+ performance appraisal+ employee perks+ work-life benefits+recognition

Base salary+Performance-linked Pay+Bonus+Insurance+

Commutation allowance+Pension plans+stocks+PF among others

What Encompasses it?

Rewards System 

Cost to Company 

Period 

Ongoing event

Annual event 
What are the 3 Main Components of the Reward Pathway?
According to a report by the Society of Human Resources Management, an effective reward system can generate increased chances of employee hiring as a good reward system will make your organization stand out from the crowd. Besides, a good rewards system will encourage employee performance and loyalty. 
Let's have a detailed insight into the three most important pillars of the rewards system.
Compensation: Wages and Salaries
This includes the basic salary in addition to other perks and benefits that you as an employee are eligible for.  Bonus, insurance, and stocks are some of the benefits that you are entitled to.  
Many organizations, for instance, have performance appraisals or bonus plans for their employees who have performed the best. Performance appraisal is also termed a  'variable-pay system.' Once an employee will have reached this level of achievement, they need to earn that again for successive pay periods. 
Top performers are attracted to these benefits as they believe that there is always an opportunity where you can outpace expectations.
Benefits: Monetary and Value-based
Other than health and dental benefits, the total rewards system comprises a variety of advantages that an employee can be offered. This, in the long run, will not only bring up your company's reputation, but it will also increase employee retention. 
Consider offering your employees "flexible benefits." These benefits include providing employees 'benefits credit' which is a fixed amount of money which the employee can decide on how to spend by choosing the benefits in combinations of their choice., 
As per a report by the Bureau of Labor Statistics, 37 per cent of government workers and 14 per cent of private officials in March 2019, had access to flexible benefits. 
Apart from these, service and performance recognition are the key value-based benefits offered by the total rewards system. You can organize an employee of the month celebration and honour the top performer with an award. This way your employee will feel appreciated and hence, in turn, you can expect increased loyalty. 
Ensure a work environment where your employee feels content and comfortable working. Introduce flexible shifts for employees who need to take care of elderly parents. 
Recognizing your employee's need to relax and enjoy work, without being overburdened displays company morale.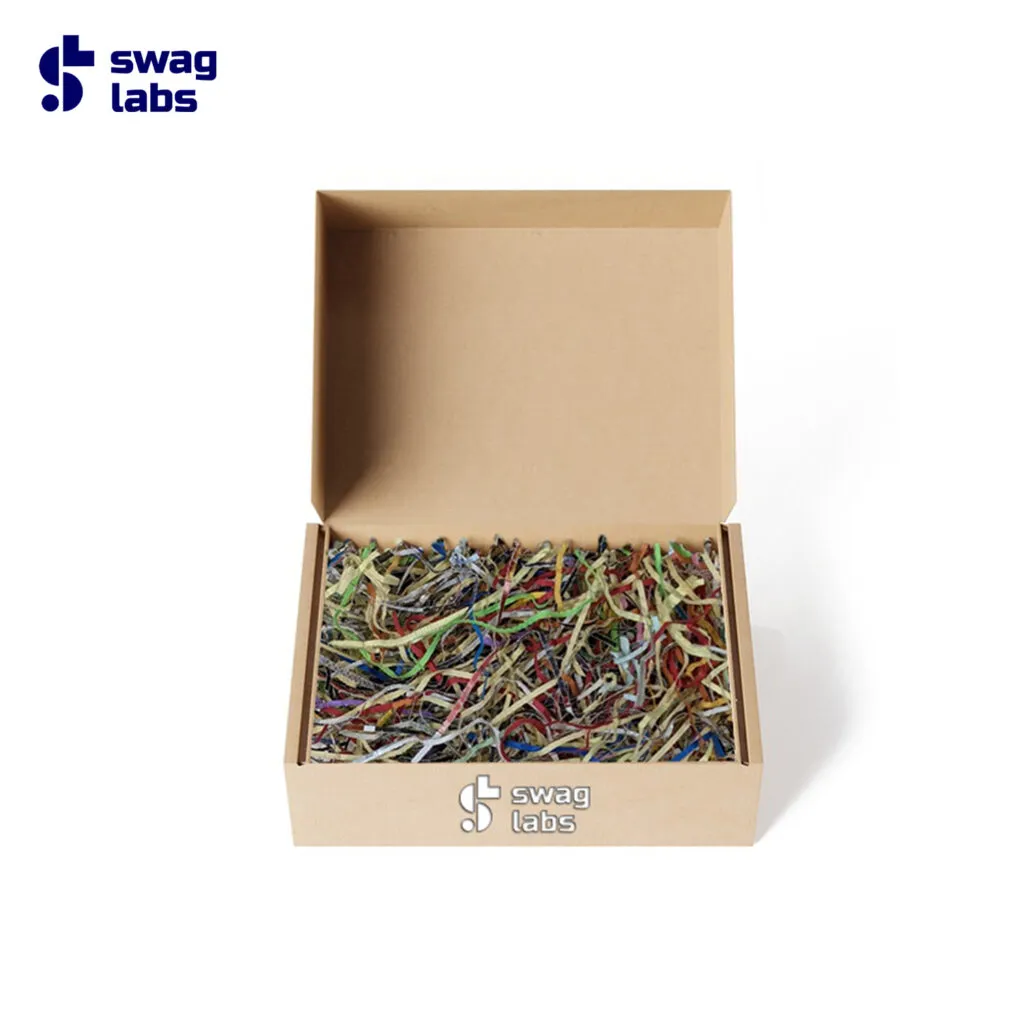 Frills Shreaded Multicolor Paper